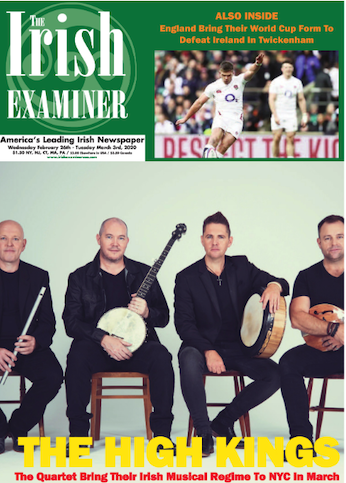 There is a great feature on The High Kings in the current issue of the Irish Examiner USA.
The article charts the careers of the individual members as well as the overall journey of The High Kings. It includes an interview with Darren and gives a good impression of the band's present and history.
The band are also the cover photo of the current issue.
Its well worth a read and the full article is copied here or you can read it by clicking this link.