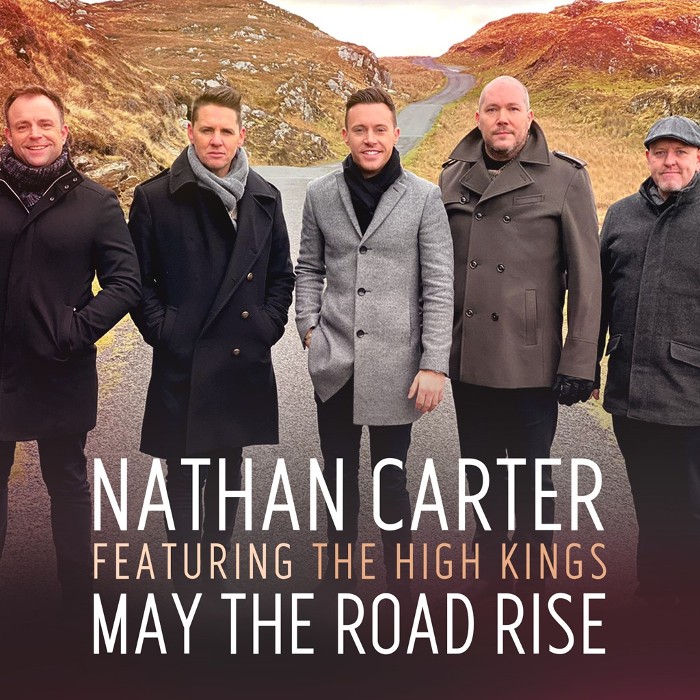 The High Kings are delighted to ring in the new decade featuring on Nathan Carter's latest single; 'May the Road Rise'.
'May The Road Rise' is the latest single from Nathan's 'Irish Heartland' album, its an uplifting, high-energy song about good fortune, well-wishes and friendship, the beginning of 2020 was the perfect time to release it. The High Kings bring their own unique energy and style to the song and according to Nathan himself "their vocals have really helped to lift the song to a totally different level".
The song is already proving very popular; Nathan has started to close his shows with the song and the response has been amazing – "people are genuinely going away so inspired by the power of the track. With a new decade ahead, and all the hope and everything that comes with that, now seems like the ideal time to release it".
'May the Road Rise' is available to stream on Apple Music and Spotify and can be downloaded from iTunes here.
The band performed the track with Nathan on the Late Late Show on RTÉ 1 and that can be viewed here.
Here is the official video for the track: