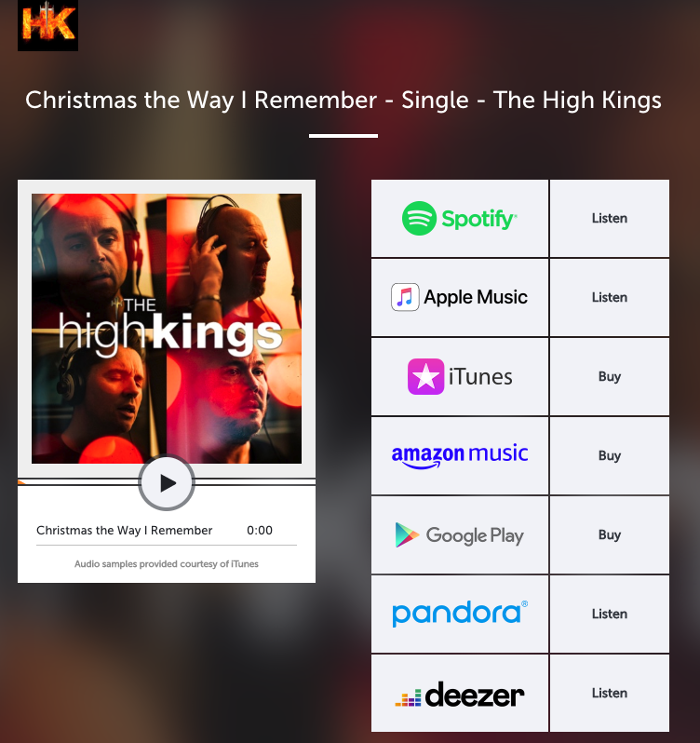 The High Kings release their very special Christmas single today.
The song is called 'Christmas the Way I Remember' and features words by Darren Holden put to the 'Red is the Rose' melody which originally came from the Scottish 'Loch Lomond' song. There has been a great reaction already to this reimagining of the air and the new featured lyrics.
The song is available to buy and stream. A video for the the track is also available on youtube.
Here is a link for all of the main platforms.
Also to mark this special occasion a brand new playlist featuring the new song and lots of other Christmas favourites is also available on the band's profile. You can find all the playlist links here.