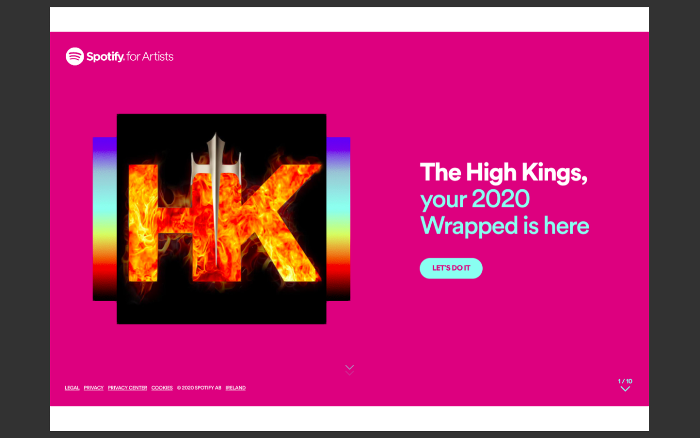 Spotify has just published 2020 Wrapped for The High Kings.
There are some amazing facts and figures in the stats. 2020 Wrapped is available to fans here.
The band would like to thank all the fans & listeners everywhere for playing and sharing their music.
'This is The High Kings' can be streamed below...