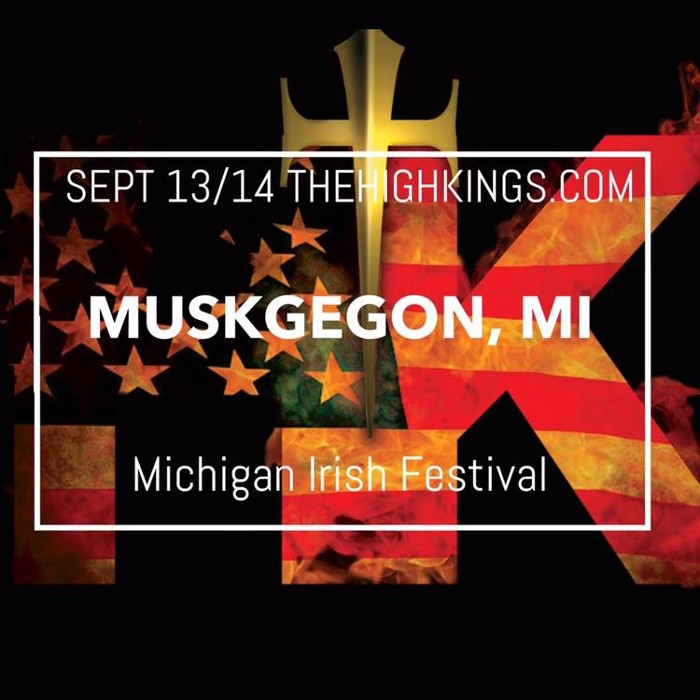 The High Kings will be performing two sets this weekend at the Michigan Irish Music Festival.
The festival is held annually in September and this year's edition features 7 stages of music, culture, dance and more. The HIgh Kings will be performing tonight, Friday September 13th at 9.30pm and tomorrow night, Saturday September 14th at 7.15pm on the Cork stage both nights.
It promises to be a great weekend with other great Irish artists performing as well as a wide range of cultural events. The full weekend schedule is available here. There are tickets available at the event and full ticket information can be found here.
All forthcoming show listings for The High Kings can be found on the tour page.