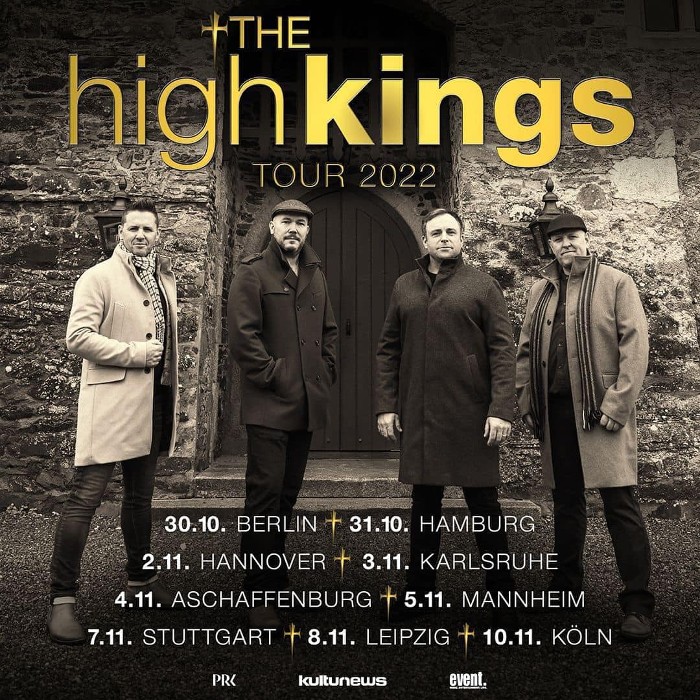 Thank you all so much for your emails and messages about coming to see you in Germany.
It's been a few years but we are so unbelievably delighted to announce that we have listened to you all and we will be doing a tour of Germany this Autumn, starting off in Berlin on October 30th.
We will take in Hamburg, Hanover Stuttgart and many morecities and fans along the way .
We haven't seen you guys in sooooo long we cannot wait to get back and play all your favourites and some new songs too.
German Fan Reviews:
Absolutely Fabulous
"It was a blast. We got to meet and greet them after the concert. Just a complete hoot! Highly recommended"
Amazing Music - Wonderful People
"It is seldom that music gets me deeply emotional. However, the Kings create with their music such a deep wonder, Their songs and the performance are just excellent. To have them so close was simply amazing."