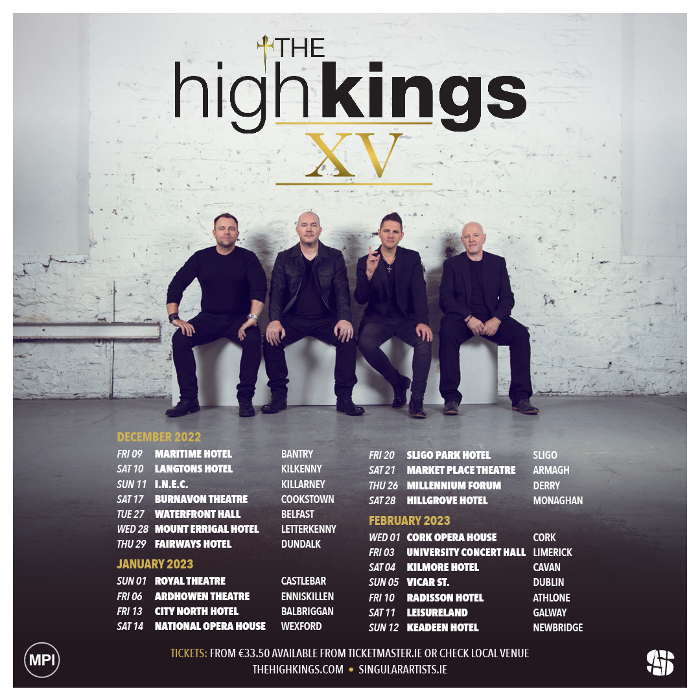 Its been an amazing few years for us High Kings - selling out venues around the world and getting to sing some of the most amazing songs to you our fans! But to think how fast 15years have gone by, in the blink of an eye, is unbelievable and we are excited to say are setting ourselves up for another 15….. and more!
To celebrate this milestone, we are heading back out on the road for an amazing 23 dates across Ireland … we are getting in as many counties as possible!
BUT we are also giving back to you guys!
Watch our social pages for updates on what our 15th birthday present is to you! Or grab your ticket for a dae near yu and come along and celebrate with us.
This has been an amazing journey so far, and to be celebrating such a milestone with a huge Irish tour is so exciting.
We can't wait to bring our brand new stage show, and our new music to you, our Irish fans 1st – and we have a few surprises too!