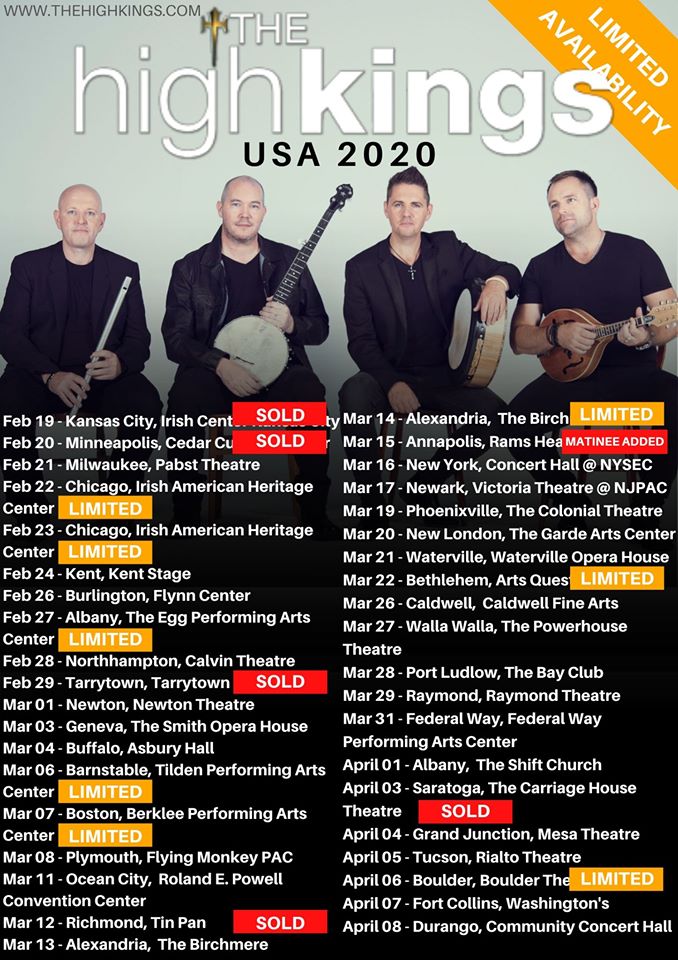 The High Kings are excited to play the first US concert of 2020 with their tour kicking off this week at the Irish Centre, Kansas City.
Tickets for this show and many others on the tour are already sold out, while there are very limited tickets left for a number of the other concerts on the tour. Please book tickets as soon as posssible in order to avoid disappointment.
Full details are available on the tour page.
Also the US Tour playlist is the current music of choice ! Its available to stream on Spotify now.