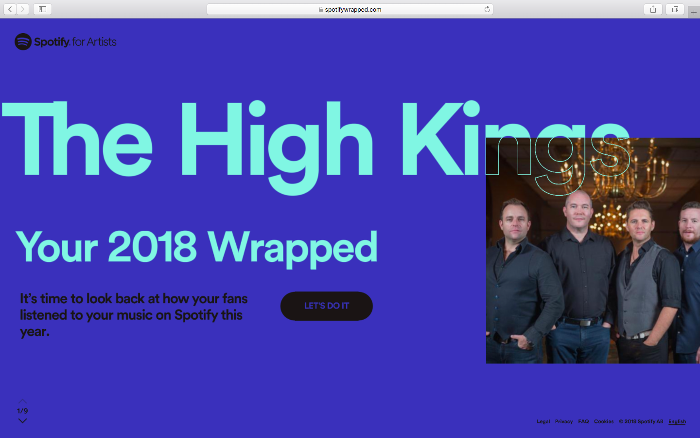 Its been an incredible year for The High Kings on Spotify. The band have seen tracks featured on a number of playlists and also the 'This Is The HIgh Kings' playlist has helped introduce many new fans to their music as well as providing established listeners with a great set of tracks spanning the band's entire career.
You can go to The High Kings Spotify page directly from here.
For the key facts and figures just click on this link: The HIgh Kings Spotify Stats 2018
(Please note you do need to be signed into Spotify for the links to function correctly).