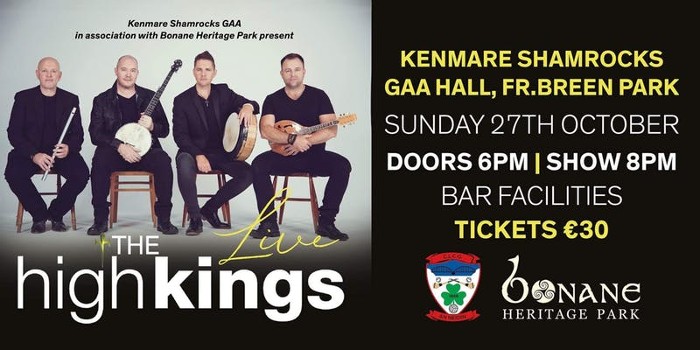 The High Kings finished their US tour on a high with and amazing show at Beacon NY and would like to extend thanks to all the fans who supported them over the last few months. The band are humbled by the fans reaction and are really looking forward to returning to the US in the new year.
In the meantime, The High Kings have a full Irish tour starting in December but prior to that there will be two special shows in the south of Ireland on October 26th and 27th. Firstly, the band will perform on Saturday, October 26th at The Parkway Hotel, Co. Cork. The following day, Sunday, October 27th will see them in concert at Kenmare Shamrocks GAA Club, Fr. Breen Park, Co. Kerry.
These two shows will be the only chance to see the band in concert before December when the full Irish tour begins. Full details of all the shows are available on the tour page.