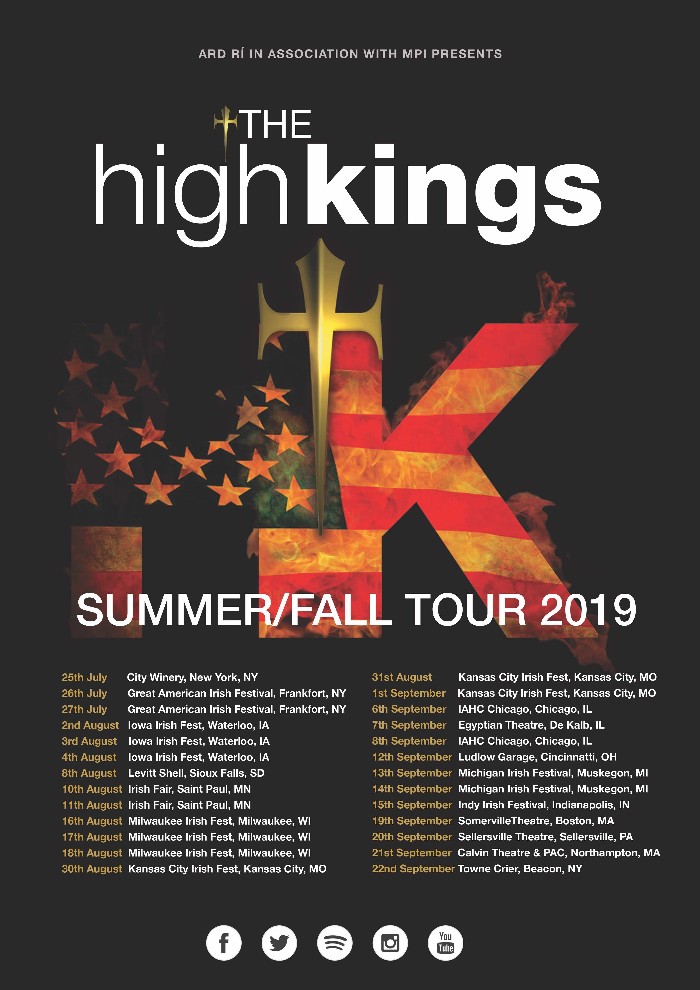 There are only 10 days before the first show of The High Kings Summer tour of the USA.
The tour kicks off at the City Winery, New York with 2 shows and continues throughout the months of August and September taking in many wonderful venues aropund the country as well as some choice festivals before coming all the way back to New York for a show at the Towne Crier.
You can find full details of all the upcoming dates here as well as links to order tickets. Based on previous tours we would expect a lot of the shows to sell out quite fast so be advised to book early.
Look forward to performing around the USA and to seeing all our fans once again.