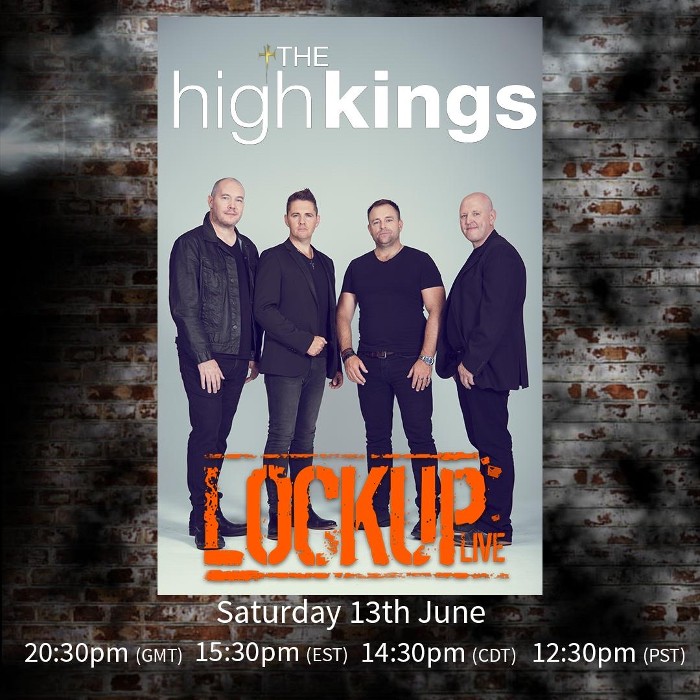 The High Kings are delighted to announce that they will be performing on 'Lock Up Live'.
The performance will begin at 8.30pm GMT on Saturday evening June 13th.
Hosted by Today FM's Fergal D'arcy, the interactive live stream will allow viewers to feel like they're taking part in something extremely special, bringing exceptional music to your home.
The show will be available from www.lockuplive.ie , the High Kings Facebook, Lock Up Live Facebook.