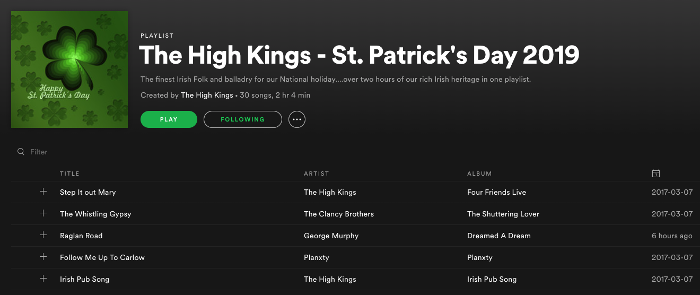 The High Kings - St. Patrick's Day 2019 Spotify playlist is now available for your listening pleasure ! The playlist has been put together by the band and fans, with many song suggestions coming in via Facebook.
Featuring over two hours of the best in Irish folk and balladry, steep yourself in Irish heritage this March 17th.
The High Kings would like to wish their fans all over the world all the best for this Paddy's Day.
Spotify has also put together a St. Patrick's Day playlist and guess who kicks things off, that's right its The High Kings version of 'Rocky Road to Dublin' that get things moving on this great set of Irish songs...