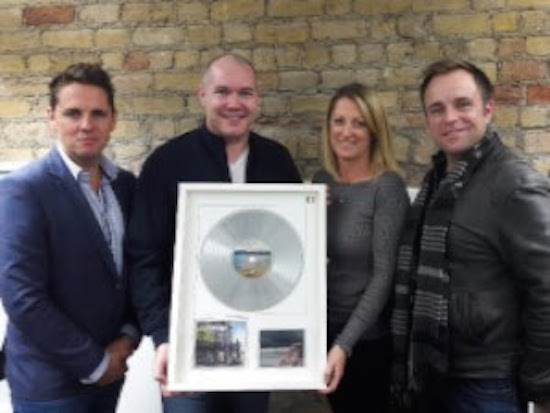 The High Kings take home IMRO Number 1 Award.
Ireland natives The High Kings were victorious today as their album Grace and Glory won them the Irish Music Rights Organization Number 1 Award.
The award was created to congratulate IMRO members who reach number 1 in the charts in Ireland or abroad. This is the latest of a long list of victories for the new album, as it has maintained a high ranking on a variety of Irish charts. Including being the top-selling Irish album of its release week, Grace and Glory was No 1 in the IRMA Irish Independent Album Chart, No 3 on the IRMA Irish Album Chart, and Number 1 on the Irish iTunes Singer/Songwriter chart.
Keith Johnson, Director of Membership at IMRO, also gave his high praise of the album, saying, "We are delighted to present The High Kings with an IMRO No.1 Award in recognition of their recent hit Irish album 'Grace and Glory'. The album is a polished anthology of well-loved traditional Irish ballads, all of which have been given the special High Kings treatment."