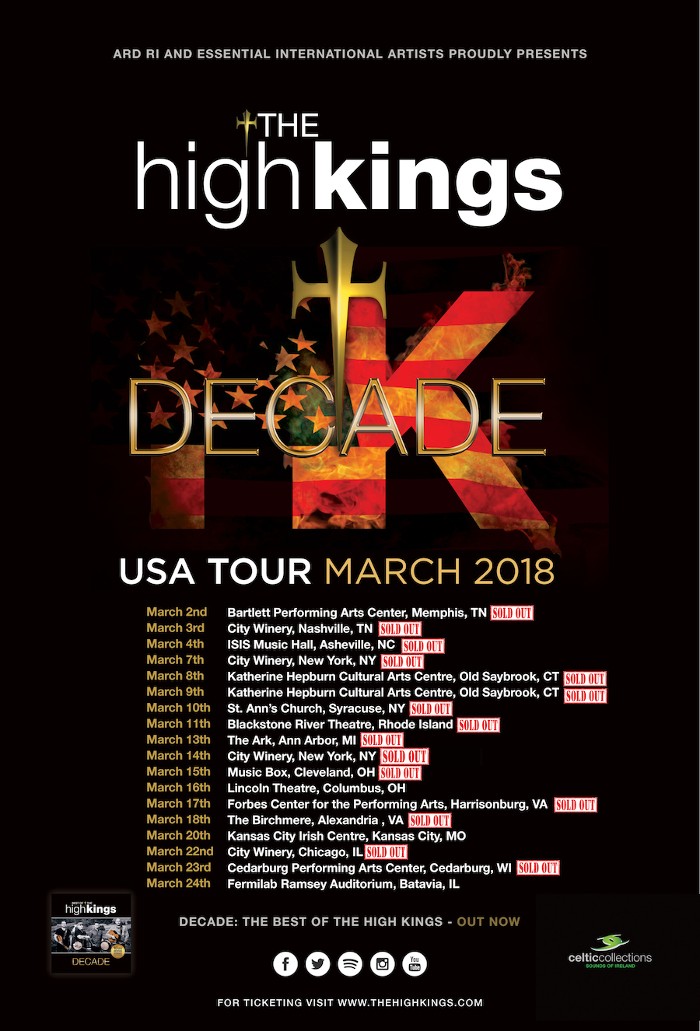 The High Kings US Tour posts Record Ticket Sales!
Tickets only remain for three shows on the High Kings Decade US Tour: Lincoln Theatre, Columbus, OH on March 16th, Kansas City Irish Centre on March 20th, and finally Fermilab Ramsey Auditorium, Batavia, IL on March 24th.
See the HK tour page for ticketing details.