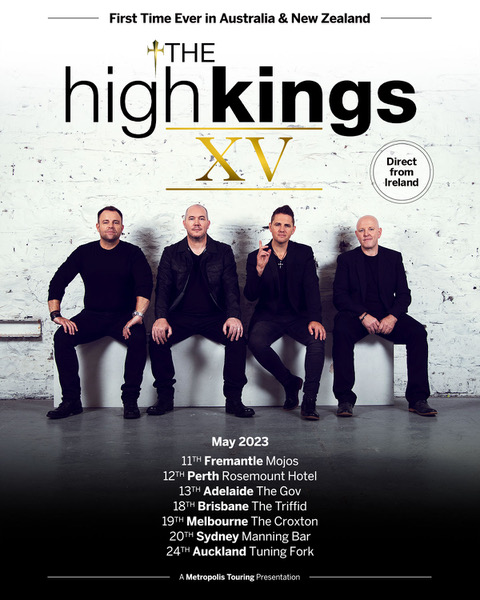 We are really excited to tell you all that we are making our way down under in 2023. We will celebrate 15 years of THE HIGH KINGS by taking our brand new LIVE XV Tour to Freemantle, Perth, Adelaide, Brisbane, Melbourne, Sydney and Auckland.
This is a tour not to be missed!
It's been an amazing journey so far, and to be celebrating such a milestone with an Australia and New Zealand tour is a dream come true for us.
From Irish fans who've moved over to so many more who have embraced their Irish heritage, our fanbase in Australia and New Zealand has grown over the last 15 years with us, and it's time to take the party to YOU!
Join us this May for what promises to be one massive Irish hooley down under!
THE HIGH KINGS XV TOUR AUSTRALIA & NEW ZEALAND MAY 2023