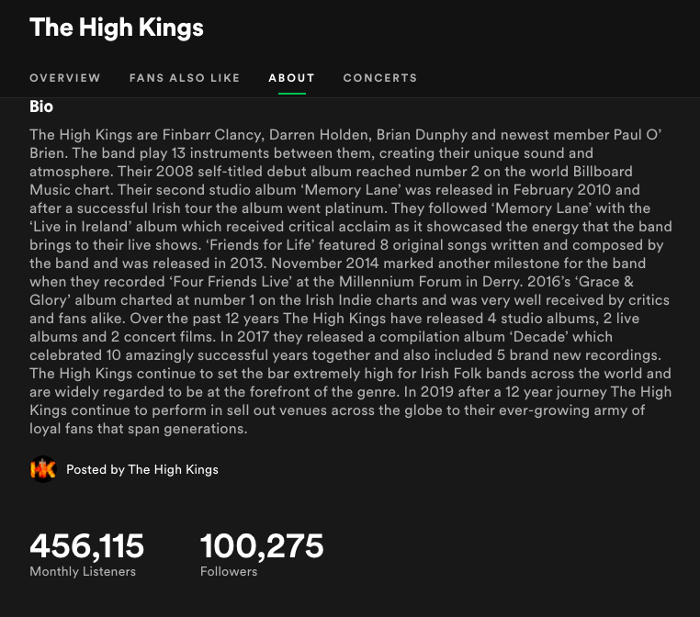 The High Kings were delighted to see their Spotify followers exceed 100K.
The band are keen Spotify users themselves and as well as all their great reelases, they regularly post special Spotify playlists that have received widespread listening.
All of the members of The High Kings would like to extend their gratitude to everyone who has followed them and listened. Keep spreading the word !
The 'Decade' album is available here and below: https://open.spotify.com/album/3pv7mROp3J3iN0V1Mx9LSc?si=SXS33lbdQdax7-1JYzomZA