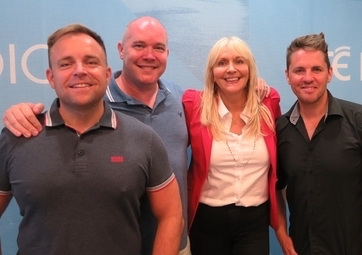 The High Kings will be appearing on RTÉ Radio 1 'Sunday with Miriam' show on November 10th.
Miriam O'Callaghan will be talking to the band about recording, touring and their musical lives.
Miriam has supported the band previously and they are really looking forward to meeting with and talking to her again.
Listen in to hear all the latest from The High Kings, the show starts at 10am...