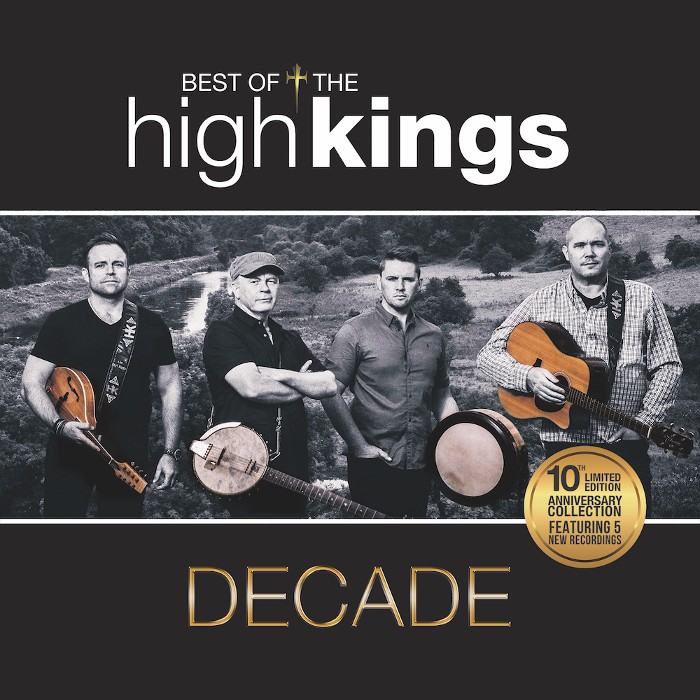 The High Kings are delighted to announce the release date for their new album 'Decade: The Best of The High Kings'.
After 10 years together, The High Kings release 'Decade', an 18 track collection of their most popular tracks, including five brand new recordings.
'Decade' will be released on November 3rd 2017 as a Limited Edition Hardback CD with 24 page booklet
For more details on the album, full tracklisting and to place your Pre-order now please click on the 'Decade' page.