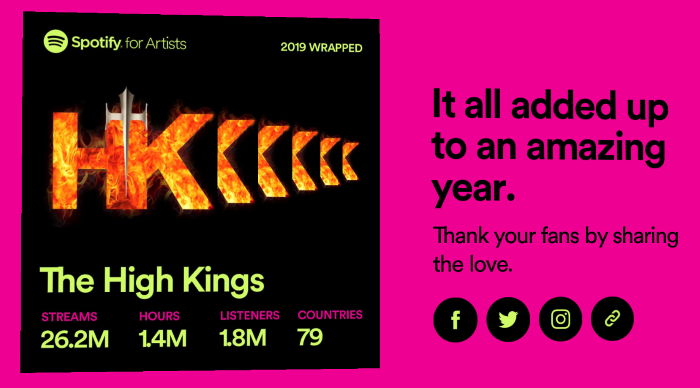 The Spotify Stats for 2019 have arrived and its been an amazing year for The High King's listening and following !
Over 26 million streams and 1.8 million listeners all around the world is staggering. Thanks to all our fans for their devotion and continued support on the platform.
Click here for the Spotify profile where you will find all the latest releases, playlists and lots of useful band related information.
Some of the other 2019 Spotify facts and figures are copied below for your enjoyment...