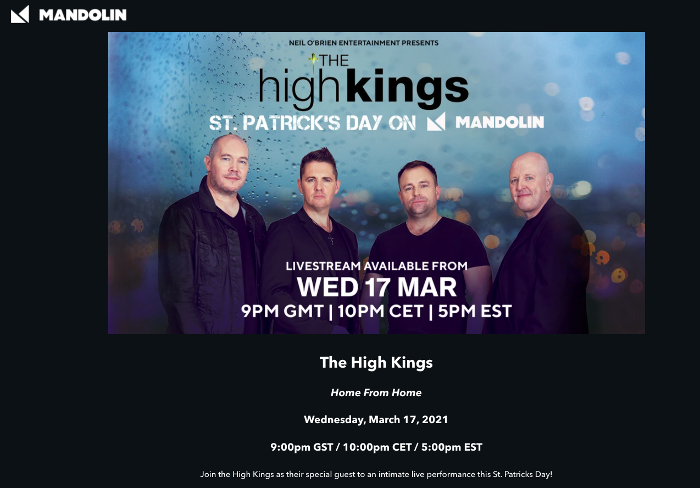 The High Kings have just announced a special livestream for March 17th, St. Patrick's Day.
Tickets are on sale now for The High Kings; Home From Home on St. Patrick's day!
Join the band for a show of songs new and old and a few great surprises.
(+ 48 hour playback should your plans change / time zones don't align)
For further details & to book tickets click here.
See you there!