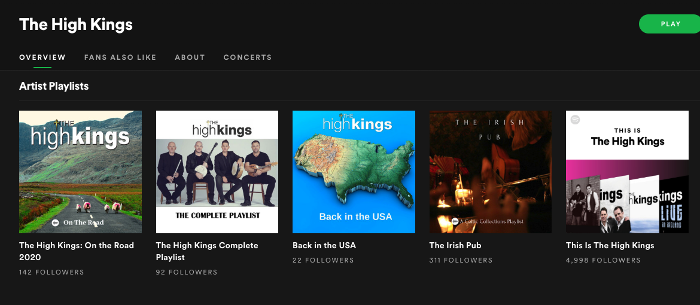 There are some new playlists available on The High Kings Spotify profile, along with updates on some of the old favourites !
The latest playlist, 'On the Road 2020' covers the band's tour bus listening.
Also there is now a playlist featuring every song the band have recorded 'The Complete Playlist', you can simply press play and listen to hours of The High Kings !
With the imminent US tour, there is a special American themed playlist 'Back in the USA'.
New tracks have been added to our old favourite 'The Irish Pub'.
Enjoy all the music and remember there are many other playlists avilable on the Spotify profile; just hit the follow button to stay up to date: