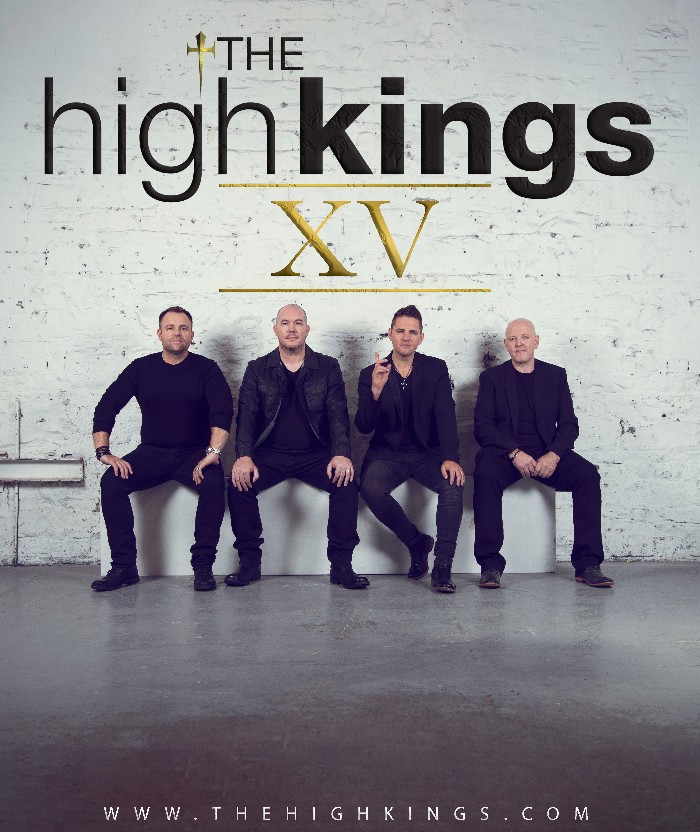 We are absolutely delighted to announce that we are returning to the USA in 2023 to celebrate 15 years of The High Kings with our XV TOUR!
We live for our trips stateside, and for the amazing audiences and fans we meet each and every time, and this year is just as exciting.
But we are also delighted to announce that as well as celebrating with all our biggest songs - we've teamed up with the brilliant Gaelic Storm for a special series of shows across many states.
Its such an honour to be playing shows with the guys and to be brining something really special to you.
This is tour not to be missed!
Together we promise you a serious run of shows as well as our own solo shows too.
It's been an amazing journey so far, and to be celebrating such a milestone with a huge US tour, a new show with Gaelic Storm and also to be getting to play some venues for the 1st time, ever is still a dream come true.
Who would have though 4 young Irish lads would be doing this 15 years later!!
We can't wait to bring our brand new stage show, and our new music to our US fans